Unlock the Enduring Shine of Your Hardwood Flooring
Choose the Right Hardwood Flooring for Your Home
Whether you're selecting solid hardwood flooring or engineered hardwoods, choosing the right type for your home can be challenging. With Bob McGowan's wide variety of flooring solutions, you'll find various options, from classic oak floors to contemporary wide planks in multiple colors. Understanding the pros and cons of different hardwood flooring options, including the beauty and durability of different wood types, can help you make an informed decision.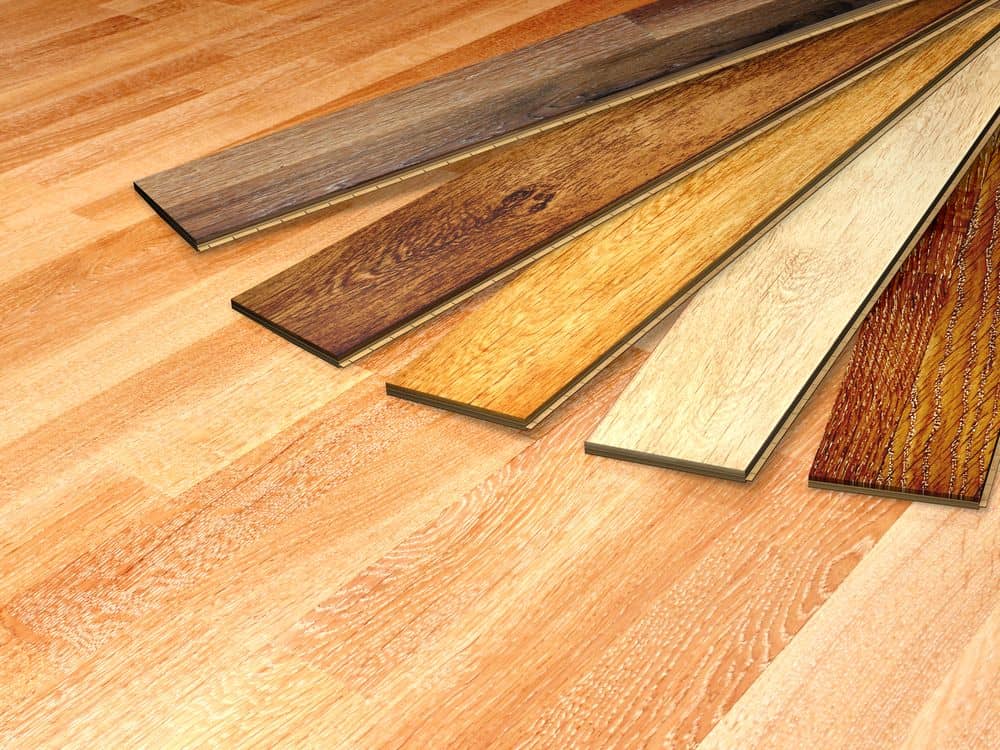 The Unmatched Beauty of Real Hardwood
There's nothing quite like the timeless elegance of natural hardwood. The grain patterns, the warmth underfoot, the way it gleams when the sunlight hits it just right—natural hardwood exudes an undeniable charm. From traditional oak floors to modern wide planks, solid wood floors provide a richness that enhances any room.
Engineered Hardwoods: The Perfect Balance of Durability and Style
Engineered hardwood flooring is an excellent alternative to solid hardwood flooring. Made from natural hardwood, engineered wood floors deliver the same luxurious look but are often more resistant to temperature changes and moisture. This makes engineered hardwoods a versatile choice for rooms with varying climates or homeowners looking for more resilient flooring solutions.
Installing Hardwood Floors: A Worthwhile Investment
Professionally installed hardwood floors can significantly boost the value of your home, aside from their aesthetic appeal. Bob McGowan's Flooring specializes in helping you select and install hardwood floors that best suit your home and lifestyle.
Solid Hardwood Flooring: A Classic Choice
Solid hardwood flooring, with its wide planks and variety of colors, offers homeowners a traditional and elegant flooring option. In addition, its thick construction allows it to be sanded down and refinished several times over its lifespan, promising a floor that can adapt to changing styles and trends.
Maintaining the Shine of Your Hard Wood Floors
Maintaining radiant shine becomes essential once your beautiful hardwood floors are installed. Cleaning the floors regularly with a dry mop or a vacuum designed for hardwood can help preserve their beauty. Also, use cleaners specifically designed for hardwood to avoid damaging the finish.

Expert Tips to Clean the Floors
To keep your hardwood floors looking their best, avoid using water or steam, as these can dull the finish and even damage the wood over time. Instead, opt for a dry or slightly damp cloth when you clean the floors, and always clean up spills immediately.
Trust Bob McGowan's Flooring for Your Hardwood Needs
From selecting the perfect type of hardwood flooring to providing expert advice on maintaining its shine, Bob McGowan's Flooring in Long Island, NY, is your go-to source for all your hardwood flooring needs. We're here to help you make the most of your investment and enjoy the timeless beauty of hardwood in your home for many years.
Discover the World of Hardwood Flooring Options at Bob McGowan's
With our comprehensive range of hardwood flooring options, including solid hardwood flooring, engineered wood floors, and traditional oak flooring, you will find a style that fits your home's aesthetic and taste. Visit us in Long Island, NY, to explore the potential of your flooring choices and start your journey toward stunning hardwood floors.
Experience the Exceptional Service at Bob McGowan's Flooring
We pride ourselves on providing an exceptional service experience for every customer. So whether you're looking to install hardwood floors or need advice on the best way to maintain the shine of your hardwood floors, we're here to help. Come to Bob McGowan's Flooring, where the beauty and durability of your feet are our top priority.