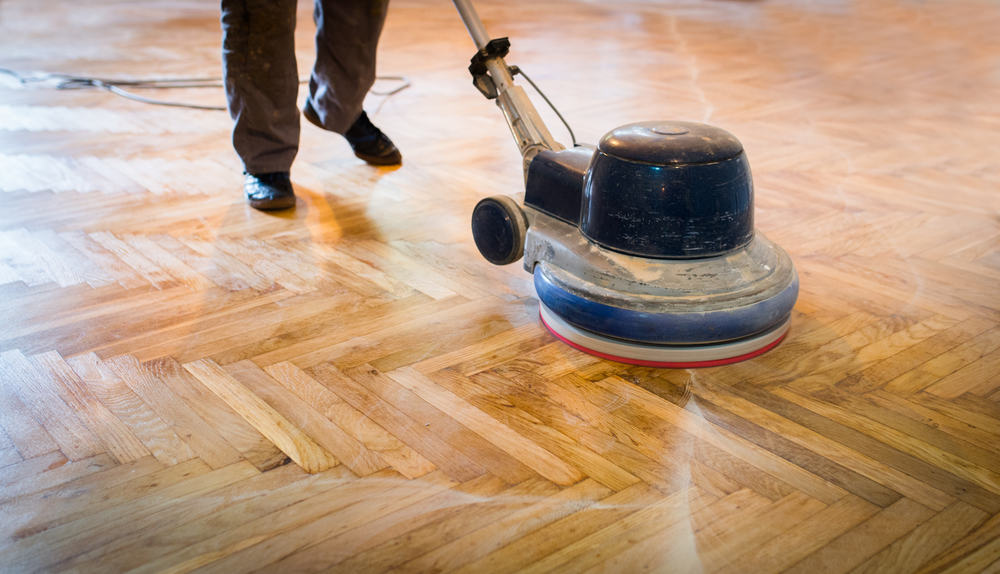 Professional Floor Sanding
Long Island
631-673-1050
Contact Us Today
Floor Sanding in Amityville, NY 11701
Benefits Of Wood Floor Sanding Services You Should Know In Amityville, NY
In Suffolk County, inarguably, most of the population prefer wooden indoor oak flooring over any other type of flooring in the interior of their households & office complexes.
Wooden floors have many obvious benefits, for example, it's one of the most attractive flooring options, but unlike others, these floors demand regular high-maintenance services for lasting durability.
Even though many maintenance services are included in the wood floor refinishing service, wood floor sanding is quite prominent. Floor sanding means removing the topmost surface of a wooden floor by sanding with abrasive materials like sandpapers.
Most floors like hard oak floors, vinyl plank flooring, and floor laminate require wood floor sanding regularly. Wood floor sanding requires an expert professional and equipment like a spinner & large drum sander for wood floor restoration. There are many immediate & long-term benefits of wood floor sanding services.
Floor sanding in Amityville, NY is primarily associated with the enhancement of the aesthetics of the flooring, but the benefits of wood floor sanding aren't limited to the aesthetics of the flooring; sanding also helps in improving various other aspects related to the floor.
Wood floor restoration serves many purposes and has many layers, giving you long-term benefits. Some of the immediate & long-term benefits of wood floor sanding are:
1) Floor Sanding Prevents Floors From Damages
The biggest challenge with wooden floors like hard oak floors, white birch wood floors, or vinyl plank flooring is that they are prone to nominal and significant damages.
The most common problem received by flooring companies near me in Amityville, NY is the problem of cupping (when the floor gains extra moisture) & crowing. Time-to-time wood floor sanding saves the outdoor-indoor hard oak floors & white birch wood floors from such problems.
We use pressure-treated woods to reduce the chances of cupping and crowing. For the unversed, pressure-treated woods are the type of woods that undergoes a chemical process to make them more durable and less susceptible to decay. Qualified professionals from Bob McGowan Wood Flooring put extra focus on such issues while finishing hardwood floors.
2) Gives Luster & Shine to Unfinished Hardwood Flooring
It is common for floors like hard oak floors & vinyl plank flooring to get oxidized due to exposure to sunlight. Oxidation leads to dull luster & shine of the flooring.
Therefore, wood floor sanding before staining indoor oak flooring helps in maintaining the glossiness of the newly stained floors.
Bob McGowan Wood Flooring offers a wide range of wood floor refinishing services that include the removal of the oxidation dullness from wooden floors like indoor oak flooring & vinyl plank flooring.
3) Prevents From Gauging & Strengthening Hard Oak Floors
Wood floors, especially dining room floors, age with time and develop space between them. With time, the nails holding the wood floors start losing grip, and eventually, the floorboards become uneven. This situation is called gauging. It leads to the weakening of the pressure-treated wood floor and can break at any time.
Floor sanding helps in preventing the pressure-treated woods from such a situation. Experts like Bob McGowan Wood Flooring eliminate the pieces elevated due to gauging. Wood floor sanding fixes the problem of gauging and also increases the life of the flooring.
4) Floor Sanding Raise The Property Rates
Floor sanding is an investment to increase the resale value of the property. Floor sanding helps in making unfinished hardwood flooring elegant. The appearance of the interior flooring, like dining room floors, helps in upscaling the rates of the property.
Unfinished hardwood flooring leaves a negative impression on the buyer. Wood floor sanding improves the aesthetics of baseboards and decks.
There are many wood floor restoration companies in the Suffolk County, but hiring an experienced company is always a better idea.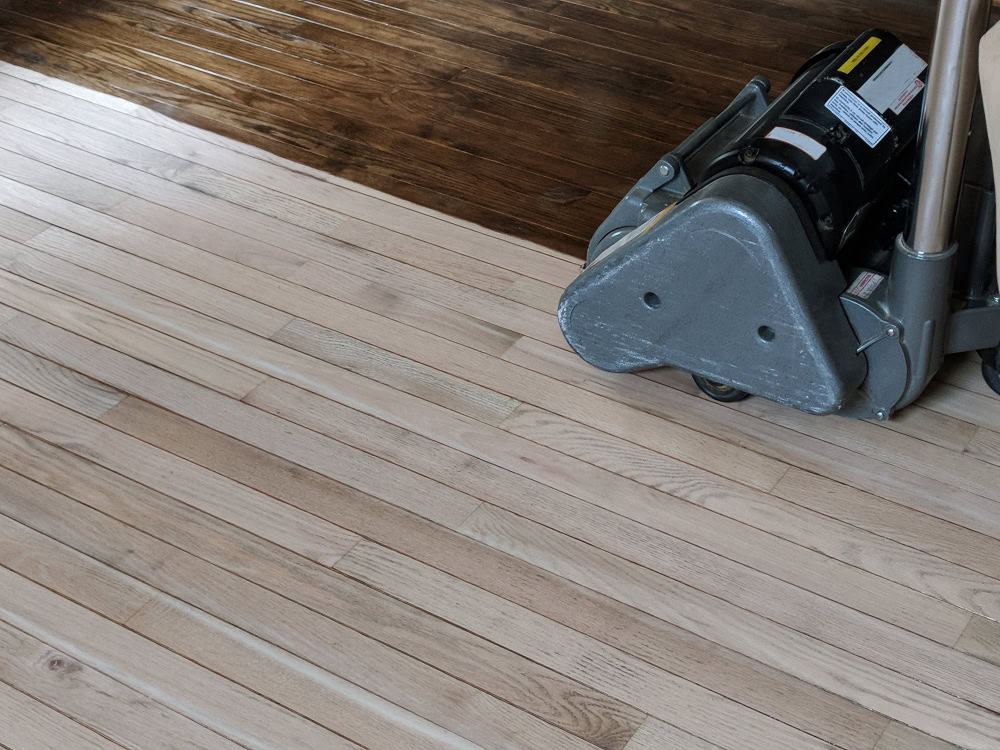 Avail Wood Floor Sanding Services From Bob McGowan Wood Flooring In Amityville, NY
Bob McGowan Wood Flooring is synonymous with trust and perfection in the wood floor refinishing service industry. With almost five decades of invaluable experience and vast knowledge about the craft of wood floor restoration, we are committed to delivering an exemplary piece of work in Suffolk County.
Bob McGowan Wood Flooring offers floor sanding, staining, and refinishing services and also deals in installing pressure-treated woods like white birch wood floors and hard oak floors, among many others.
Bob McGowan Wood Flooring is best known for providing its premium range of services at affordable rates, using the best tools & floor laminate materials to deliver results beyond expectations.
To avail of our services in Amityville, NY give us a call on 631-673-1050 & our team will reach out to you to solve all your queries.
---
Some information about Amityville, NY
Amityville is a village in the Town of Babylon in Suffolk County, on the South Shore of Long Island, in New York, United States. The population was 9,523 at the 2010 census.
Huntington settlers first visited the Amityville area in 1653 due to its location to a source of salt hay for use as animal fodder. Chief Wyandanch granted the first deed to land in Amityville in 1658. The area was originally called Huntington West Neck South (it is on the Great South Bay and Suffolk County, New York border in the southwest corner of what once called Huntington South), but is now the Town of Babylon. According to village lore, the name was changed in 1846 when residents were working to establish its new post office. The meeting turned into bedlam and one participant was to exclaim, "What this meeting needs is some amity". Another version says the name was first suggested by mill owner Samuel Ireland to name the town for his boat, the Amity.
Panoramic map of Amityville from 1925 with list of landmarks and images of several inset
The place name is strictly speaking an incidental name, marking an amicable agreement on the choice of a place name. The village was formally incorporated on March 3, 1894. In the early 1900s, Amityville was a popular tourist destination with large hotels on the bay and large homes. Annie Oakley was said to be a frequent guest of vaudevillian Fred Stone. Will Rogers had a home across Clocks Boulevard from Stone. Gangster Al Capone also had a house in the community. Congregants began holding meeting for St. Mary's Church in 1886, building a Chapel in 1888 by Wesley Ketcham under Rev. James H Noble and the church was consecrated in 1889, pre-dating the town incorporation.
Amityville has been a sister city with Le Bourget, France since 1979.
Useful links for Amityville, NY
Directions from Amityville, NY to Bob McGowan Wood Flooring
---
Here are some flooring-related links: