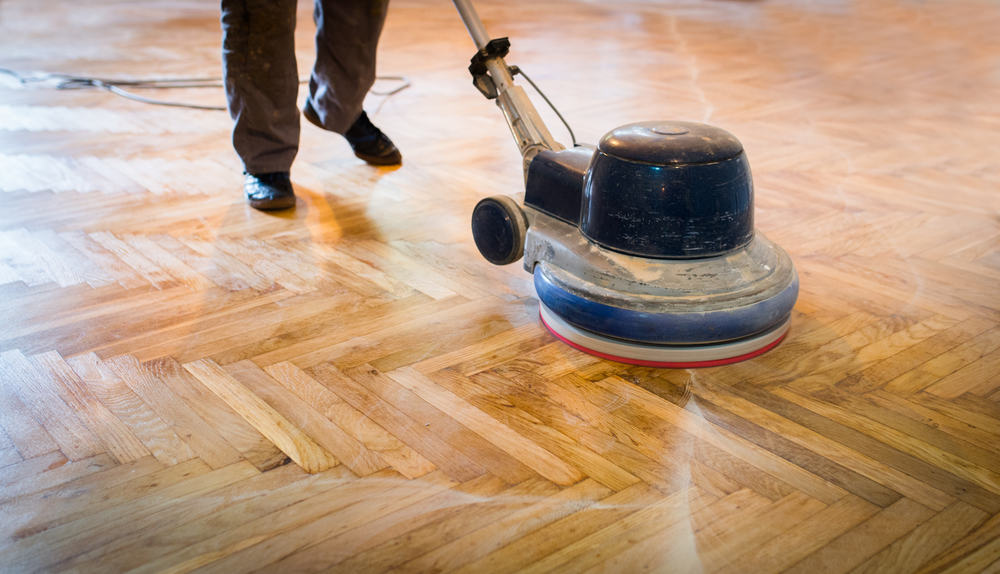 Professional Floor Sanding
Long Island
631-673-1050
Contact Us Today
Floor Sanding in Levittown, NY 11756
4 Step Process Used By Craftsmen To Clean Staining Wood Floors In Levittown, NY
Floor sanding and staining wood floors are unavoidable aspects of wood floor restoration and maintenance. Wood floor refinishing services not only enhance the beauty but also extend the life of the flooring.
People often get bewildered before hiring a wood floor restoration company for staining wood floors, and as a result, they hire an amateur to fix their dining room and living area floors.
In the domain of flooring services, it is a must for a company to conduct floor sanding & staining wood floors with correct step-by-step procedures for optimal and long-lasting results.
If you're continuously looking for an expert; known for vast experience and expertise in conducting step-by-step staining wood floors procedure in Nassau County, then Bob McGowan Wood Flooring is an ideal fit for you.
Bob McGowan Wood Flooring is a renowned wood floor restoration & refinishing flooring company near me known for conducting wood floor refinishing services within the allotted time frame with 100% approval ratings.
We follow a four-step procedure for staining wood floors & floor sanding in Levittown, NY for best results. Staining wood floors is very different from restoring the wood floors; staining is a process intended to change the color of the hard oak floors & vinyl plank flooring.
On the other hand, wood floor restoration is an overall process of improving the quality of damaged flooring. Thus, the process gets slightly changed while performing floor finishing in Levittown, NY.
Following the step-by-step process for floor sanding and staining wood floors gives lasting results and also helps improve the interior by many folds. Thus, going with an expert flooring expert is a win-win situation.
At Bob McGowan Wood Flooring, we follow a four-step process for staining wood floors to get desired results. The procedure includes:
Step 1: Evaluating & Clearing Interiors
The very first thing done by our team of expert craftsmen is thoroughly inspecting and evaluating the hard oak floors, decks & baseboards to start the staining and refinishing process. Knowing about the type of flooring, decks & baseboards is an integral aspect of staining and finishing hardwood floors.
At Bob McGowan Wood Flooring, we use a pry bar in the places where baseboards & decks are pre-installed for hassle-free clearance of the room to conduct floor sanding.
Step 2: Time For Floor Sanding
Floor sanding turns out to be a significant activity whenever we stain any wooden flooring, be it hard oak floors, white birch wood floors, or vinyl plank flooring.
Floor sanding helps in amplifying the texture and gloss of staining. Floor sanding is necessary to get desired results after the wood floor refinishing service.
Bob McGowan Wood Flooring team focuses more on floor sanding than any other step while finishing hardwood floors staining. Our team proudly works to offer the best floor sanding services in Levittown, NY.
Step 3: Quick Clean-Up Of Dust Particles Post Floor Sanding
The floor sanding process releases tons of dust particles, and thus it is required to first remove all the dust particles from the interior before the staining procedure.
At this stage, Bob McGowan Wood Flooring professionals use commercial vacuum cleaners to remove those particles.
Step 4: Time For Staining Wood Floors
After cleaning the micro-dust particles created by floor sanding, our team begins cleaning the stains on the dimmed hard oak floors. Bob McGowan Wood Flooring is one of the rarest companies in Nassau County that provides both types of staining formulas.

Once the staining dye dries, we at Bob McGowan Wood Flooring apply a durable and glossy coat of polyurethane sealant to the surface for long-lasting results.
Choose Bob McGowan Wood Flooring For Staining Wood Floors
Bob McGowan Wood Flooring is one of the oldest & most experienced flooring company near me in Levittown, NY. With over five decades of experience, we are committed to offering a premium range of wood floor refinishing services across the Nassau County.
We give our clients the liberty of picking anyone from dye-based staining or pigment-based staining for white birch wood floors, hard oak floors, or any other flooring. Pigment stains are water or oil-based and act differently from dyes since they are colored substances. The dye staining comes in four types: Chemical, Nitro Stan, Water, and Spirit.
Staining wood floors is the hardest part of the job, as it demands years of experience & expertise to give the glossy-even finish to the flooring.
Our team carries staining with utmost precision with the latest equipment to get even distribution of stains all over the floor. To avail of our floor restoration services or know more about us, call us on 631-673-1050 for more details.
---
Some information about Levittown, NY
Levittown is a hamlet and census-designated place (CDP) in the Town of Hempstead in Nassau County, on Long Island, in New York, United States. It is located halfway between the villages of Hempstead and Farmingdale. As of the 2010 census, the CDP had a total population of 51,881, making it the most populated CDP in Nassau County and the second most populated CDP on Long Island, behind only Brentwood.
The building firm, Levitt & Sons, headed by Abraham Levitt and his two sons, William and Alfred, built four planned communities called "Levittown", in New York, Pennsylvania, New Jersey, and Puerto Rico; the Levittown in New York was the first. Additionally, Levitt & Sons' designs are featured prominently in the older portion of Buffalo Grove, Illinois; Vernon Hills, Illinois; Willingboro Township, New Jersey; the Belair section of Bowie, Maryland; and the Greenbriar section of Fairfax, Virginia.
The Levitt firm began before World War II, as a builder of custom homes in upper middle-class communities on Long Island. During the war, however, the home building industry languished under a general embargo on private use of scarce raw materials. William "Bill" Levitt served in the Navy in the Seabees – the service's construction battalions – and developed expertise in the mass-produced building of military housing using uniform and interchangeable parts. He was insistent that a postwar building boom would require similar mass-produced housing, and was able to purchase options on large swaths of onion and potato fields in undeveloped sections of Long Island.
Returning to the firm after war's end, Bill Levitt persuaded his father and brother to embrace the utilitarian system of construction he had learned in the Navy. With his brother, Alfred, who was an architect, he designed a small one-floor house with an unfinished "expansion attic" that could be rapidly constructed and as rapidly rented to returning GIs and their young families. Levitt & Sons built the community with an eye towards speed, efficiency, and cost-effective construction; these methods led to a production rate of 30 houses a day by July 1948.They used pre-cut lumber and nails shipped from their own factories in Blue Lake, California, and built on concrete slabs, as they had done in a previous planned community in Norfolk, Virginia. This necessitated negotiating a change in the building code, which prior to the building of this community, did not permit concrete slabs. Given the urgent need for housing in the region, the town agreed. Levitt & Sons also controversially utilized non-union contractors in the project, a move which provoked picket lines. On the other hand, they paid their workers very well and offered all kinds of incentives that allowed them to earn extra money, so that they often could earn twice as much a week as elsewhere. The company also cut out middlemen and purchased many items, including lumber and televisions, directly from manufacturers. The building of every house was reduced to 26 steps, with sub-contractors responsible for each step. His mass production of thousands of houses at virtually the same time allowed Levitt to sell them, with kitchens fully stocked with modern appliances, and a television in the living room, for as little as $8,000 each (equal to $92,721 today), which, with the G.I. Bill and federal housing subsidies, reduced the up-front cost of a house to many buyers to around $400 (equal to $4,636 today).
Useful links for Levittown, NY
Directions from Levittown, NY to Bob McGowan Wood Flooring
---
Here are some flooring-related links: