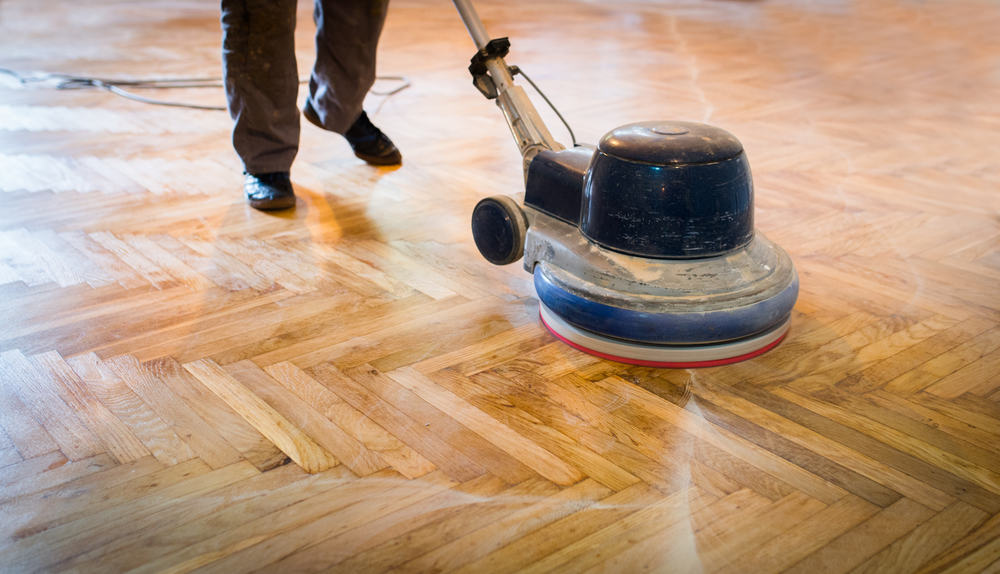 Professional Floor Sanding
Long Island
631-673-1050
Contact Us Today
Floor Sanding in Merrick, NY 11566
4 Step Process Used By Craftsmen To Clean Staining Wood Floors In Merrick, NY
Floor sanding and staining wood floors are unavoidable aspects of wood floor restoration and maintenance. Wood floor refinishing services not only enhance the beauty but also extend the life of the flooring.
People often get bewildered before hiring a wood floor restoration company for staining wood floors, and as a result, they hire an amateur to fix their dining room and living area floors.
In the domain of flooring services, it is a must for a company to conduct floor sanding & staining wood floors with correct step-by-step procedures for optimal and long-lasting results.
If you're continuously looking for an expert; known for vast experience and expertise in conducting step-by-step staining wood floors procedure in Nassau County, then Bob McGowan Wood Flooring is an ideal fit for you.
Bob McGowan Wood Flooring is a renowned wood floor restoration & refinishing flooring company near me known for conducting wood floor refinishing services within the allotted time frame with 100% approval ratings.

We follow a four-step procedure for staining wood floors & floor sanding in Merrick, NY for best results. Staining wood floors is very different from restoring the wood floors; staining is a process intended to change the color of the hard oak floors & vinyl plank flooring.
On the other hand, wood floor restoration is an overall process of improving the quality of damaged flooring. Thus, the process gets slightly changed while performing floor finishing in Merrick, NY.
Following the step-by-step process for floor sanding and staining wood floors gives lasting results and also helps improve the interior by many folds. Thus, going with an expert flooring expert is a win-win situation.
At Bob McGowan Wood Flooring, we follow a four-step process for staining wood floors to get desired results. The procedure includes:
Step 1: Evaluating & Clearing Interiors
The very first thing done by our team of expert craftsmen is thoroughly inspecting and evaluating the hard oak floors, decks & baseboards to start the staining and refinishing process. Knowing about the type of flooring, decks & baseboards is an integral aspect of staining and finishing hardwood floors.
At Bob McGowan Wood Flooring, we use a pry bar in the places where baseboards & decks are pre-installed for hassle-free clearance of the room to conduct floor sanding.
Step 2: Time For Floor Sanding
Floor sanding turns out to be a significant activity whenever we stain any wooden flooring, be it hard oak floors, white birch wood floors, or vinyl plank flooring.
Floor sanding helps in amplifying the texture and gloss of staining. Floor sanding is necessary to get desired results after the wood floor refinishing service.
Bob McGowan Wood Flooring team focuses more on floor sanding than any other step while finishing hardwood floors staining. Our team proudly works to offer the best floor sanding services in Merrick, NY.
Step 3: Quick Clean-Up Of Dust Particles Post Floor Sanding
The floor sanding process releases tons of dust particles, and thus it is required to first remove all the dust particles from the interior before the staining procedure.
At this stage, Bob McGowan Wood Flooring professionals use commercial vacuum cleaners to remove those particles.
Step 4: Time For Staining Wood Floors
After cleaning the micro-dust particles created by floor sanding, our team begins cleaning the stains on the dimmed hard oak floors. Bob McGowan Wood Flooring is one of the rarest companies in Nassau County that provides both types of staining formulas.
Once the staining dye dries, we at Bob McGowan Wood Flooring apply a durable and glossy coat of polyurethane sealant to the surface for long-lasting results.
Choose Bob McGowan Wood Flooring For Staining Wood Floors
Bob McGowan Wood Flooring is one of the oldest & most experienced flooring company near me in Merrick, NY. With over five decades of experience, we are committed to offering a premium range of wood floor refinishing services across the Nassau County.
We give our clients the liberty of picking anyone from dye-based staining or pigment-based staining for white birch wood floors, hard oak floors, or any other flooring. Pigment stains are water or oil-based and act differently from dyes since they are colored substances. The dye staining comes in four types: Chemical, Nitro Stan, Water, and Spirit.
Staining wood floors is the hardest part of the job, as it demands years of experience & expertise to give the glossy-even finish to the flooring.
Our team carries staining with utmost precision with the latest equipment to get even distribution of stains all over the floor. To avail of our floor restoration services or know more about us, call us on 631-673-1050 for more details.
---
Some information about Merrick, NY
Merrick is a hamlet and census-designated place (CDP) in the Town of Hempstead in Nassau County, New York, United States. As of the 2019 census, the CDP population was 20,130. It is served by the Merrick station on the Long Island Rail Road on the Babylon line.
According to the United States Census Bureau, the CDP has a total area of 5.2 square miles (13 km2), of which 4.2 square miles (11 km2) is land and 1.0 square mile (2.6 km2), or 19.27%, is water.
Merrick has a climate that is bordering upon hot-summer humid continental (Dfa) and humid subtropical (Cfa.) The Cfa zone is found along Merrick's coast. The average monthly temperatures in the town centre range from 31.7 °F in January to 74.8 °F in July. [1] The local hardiness zone is 7b.
Useful links for Merrick, NY
Directions from Merrick, NY to Bob McGowan Wood Flooring
---
Here are some flooring-related links: