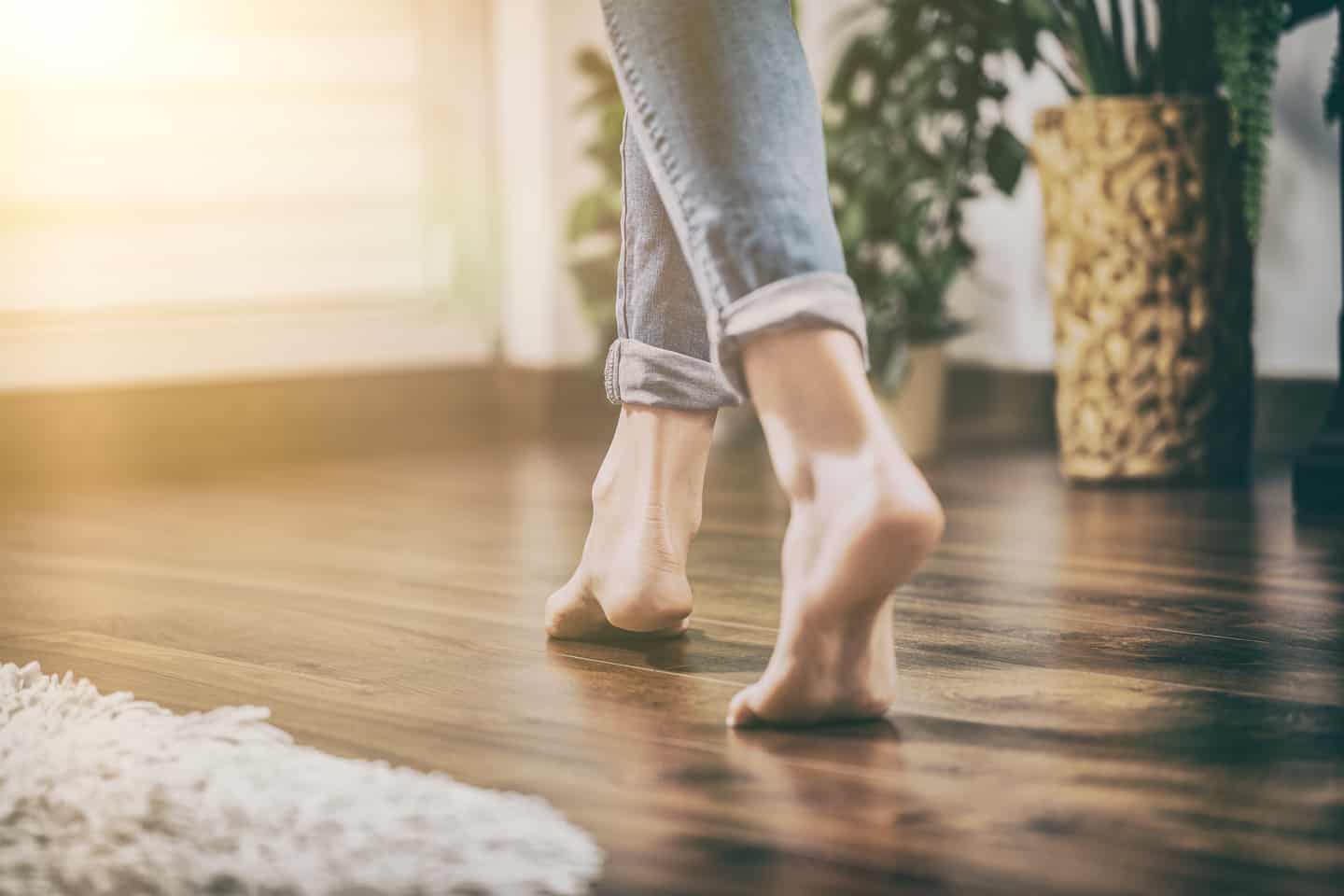 Hardwood Flooring
Long Island
631-673-1050
Contact Us Today
Hardwood Floor Installation In North Valley Stream
5 Great Reasons Why North Valley Stream, NY Homeowners Love Wood Floors
With more than 33 years of experience and a reputation of excellence, Bob McGowan Wood Flooring is hailed as Nassau County's most trusted wood flooring contractor. Our team of professionally trained technicians are masters in the art of hardwood floor installation and hardwood floor refinishing and always go the extra mile to exceed the needs of our clients. From dark wood floors to light gray wood flooring and everything in between, we carry the largest selection of the highest quality products from the best manufacturers in the industry. Whether you're looking to install new wood floors or you're existing hardwoods need to be refinished, when the team at Bob McGowan Wood Flooring is on the job, you can be sure that the results you receive will be nothing short of exceptional.
5 Reasons You'll Love Hardwood Floors
Perhaps you're building a brand new house or maybe you're thinking about remodeling your current North Valley Stream, NY residence, you have a lot of decisions to make. Of all the different features in your home, flooring is one of the most important. As one of the largest surfaces in a house, floors not only have a huge impact on your interior design, but they also affect how you use your home and directly affect your property value.
Given how important flooring is, you want to make the right choice. There are so many different flooring materials, but there's one that stands above the rest: hardwood. Hardwood floors have been beloved for hundreds of years and they continue to be one of the most popular flooring materials today. Here are five great reasons why Nassau County homeowners love wood floors and why you'll love having them in your home, too.
They're Durable
When it comes to flooring, durability is extremely important. Some types of wood floors are so durable that they can easily withstand all types of wear and tear. It's the perfect material for high-traffic areas, or for homes with young children and pets.
They're Versatile
Of all the different types of flooring materials, wood floors are the most versatile. There are a vast array of styles, colors, and sizes to choose from, so you'll easily be able to find an option that will speak to your unique style. Plus, no matter how many times you decide to change the look of your North Valley Stream, NY home, your floors will always go with the updated style, as hardwoods work with every type of interior design. That isn't always the case for carpeting, tile, or laminate. If these flooring materials are a particular color or feature a specific pattern, your interior design options may be limited, as your floors may clash with certain looks. Sure, you could change out the floors, but doing so will be quite a costly hassle. If you want floors that you can be sure will go with every look and style, hardwood is definitely your best bet.
Easy Maintenance
Carpets need to be vacuumed on a constant basis, shampooed frequently, and stains can be virtually impossible to remove. Dirt and debris can get trapped in grout, leaving tiled floors looking dirty and dingy. Linoleum can peel and fade. If minimal maintenance is what you're looking for, wood floors are a perfect choice. A broom or dry mop is all you'll need to clean up hair, dirt, and debris, and you can easily spot clean any scuffs or spills. In the event that your wood floors ever do develop scratches, dents, or the stain starts to wear off, just call in a Nassau County professional that specializes in hardwood floor refinishing and your floors will look as good as new – if not better!
They're Cleaner
In addition to being easy to clean, your entire North Valley Stream, NY home will be cleaner when you have hardwood floors. Dirt, dander, pollen, and dust gets trapped in the fibers of carpeting, and no matter how frequently you clean it, it's virtually impossible to completely rid a carpet of the debris that collects in it. With wood floors, there aren't any fibers to worry about, which will make a huge difference in how clean your home looks and feels. If you suffer from allergies or a respiratory condition, you'll breathe a whole lot easier when you have hardwood floors.
Increased Property Value
Wood floors can help build up the equity in your North Valley Stream, NY home. According to realtors, Nassau County homeowners can see about an 80% return on their investment in hardwood flooring. If you decide to put your house on the market, you can not only see a bigger profit when you have wood floors, but you might even sell it faster, as hardwoods are always a feature that prospective buyers find appealing.
Contact Bob McGowan Wood Flooring for All Your Hardwood Floor Installation Needs
With so many benefits, it's easy to see why wood floors are so popular among North Valley Stream, NY homeowners. If you've decided that hardwood floor installation is the right option for you, contact Bob McGowan Wood Flooring. As Nassau County's leading wood flooring contractor, you can count on us to install beautiful, durable wood floors that you'll be sure to love for years to come. To find out more about our services or to schedule an in-home consultation with one of our expert technicians, get in touch with us today! Call 631-673-1050 or visit https://www.long-island-flooring.com and we'll be more than happy to answer all of your questions. At Bob McGowan Wood Flooring, we're looking forward to transforming the look of your home with our outstanding hardwood floor installation services.