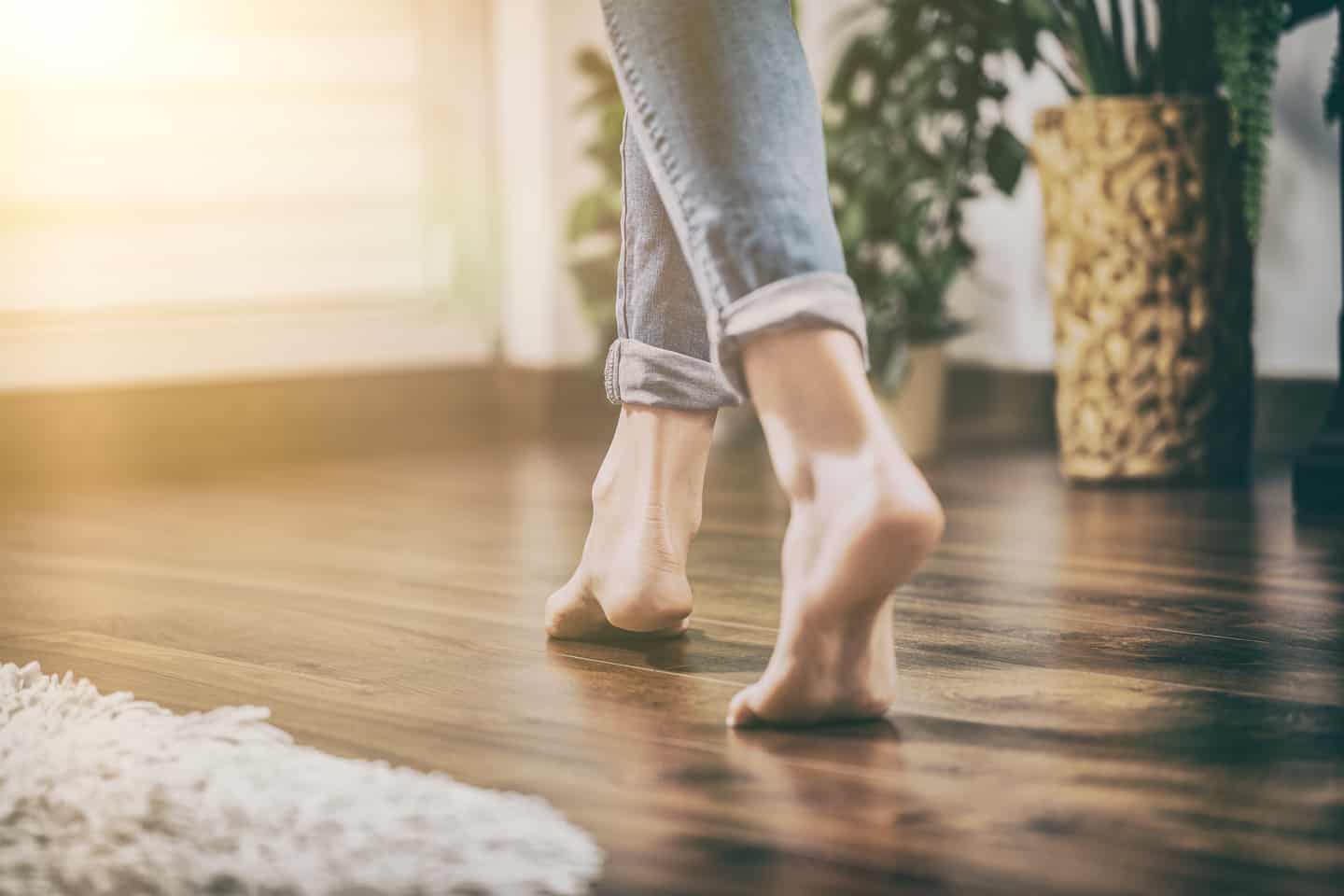 Hardwood Flooring
Long Island
631-673-1050
Contact Us Today
Hardwood Floor Installation In Plainview
Key Features to Look for When You're Searching for a Nassau County Hardwood Flooring Contractor
Since 1987, Bob McGowan Wood Flooring has been transforming the homes of Nassau County residents with our high-quality, reliable, and affordable hardwood floor installation and hardwood floor refinishing services. With more than 33 years of experience and a proven track record of success, we're the first flooring contractor that Plainview, NY homeowners contact when they're in need of a reputable flooring contractor. From traditional dark wood floors to more modern gray wood flooring and everything in between, we carry the finest selection of beautiful and durable products, and our team of professionally trained craftsmen expertly installs them. If you're looking for the best hardwood flooring contractor in Nassau County, there's only one company to call: Bob McGowan Wood Flooring.
Important Features to Look for in a Plainview, NY Hardwood Flooring Contractor
Timeless elegance, incredible versatility, and exceptional durability; these are just some of the reasons why wood floors are so popular in Nassau County. Whether you're building a new house or renovating your existing home if you're project involves wood floors, you're going to want to choose the best contractor to install them for you; someone who is experienced has a proven track record of success, and offers reliable results, yet also charges affordable prices.
Finding a hardwood flooring contractor in Plainview, NY isn't hard; just do a quick search for "hardwood floor installation companies" on Google and you're bound to find a long list of options to choose from. While it may be easy to find a contractor that specializes in wood floors, deciding which company you can really rely on to best suit your needs can be a bit of a challenge. By doing some research and looking for the following key features, you should be able to choose a trustworthy contractor that you can rely on to handle your hardwood floor installation needs.
License
Contractors that offer hardwood floor installation services in Nassau County must have a valid and up-to-date license. Properly installing wood floors requires a lot of knowledge and training. A license certifies that a contractor has received the necessary training, is current with the latest techniques and strategies, and adheres to local regulations. Make sure you ask any hardwood flooring contractor you're thinking about hiring if they are licensed. Ask for their license number and check with the Better Business Bureau to confirm that it's valid. If a contractor won't provide you with this information, consider that a red flag and take them off your list of contenders.
Insurance
In addition to having a license, hardwood flooring contractors in Nassau County must be insured. Insurance is intended to protect a contractor's clients from having to pay for any mishaps that may occur during the installation process; property damages or physical injuries. For example, if a contractor were to suffer a work-related injury or if they damaged your Plainview, NY home, their insurance would cover any related expenses. If a contractor isn't insured and issues arise, you could end up having to pay a lot more than you expected. Ask the companies you speak with to provide proof of insurance and get in touch with their carrier to confirm that their policies are current. The last thing you want to do is hire someone that isn't insured and end up getting hit with unexpected expenses.
Reputation
A wood flooring contractor's reputation says a lot about the type of results you can expect to receive. Check the websites of Nassau County companies that offer wood floor installation services for customer testimonials. Search the Internet for customer reviews; sites like Angie's List and Home Advisor are great tools, as they publish unbiased reviews of contractors that offer a variety of services, including companies that specialize in wood floors.
Professionalism
Get in touch with the wood flooring contractors you're thinking about hiring. When you contact each company, pay attention to the level of professionalism they offer. If you sent an email or left a message, did they respond quickly? Did they answer all of your questions? Were they friendly and helpful? If you had an in-person consultation, did they arrive at your Plainview, NY home on time? The level of professionalism a contractor display says a lot about the kind of results you can expect to receive. If they take a long time to get back to you, they seem rushed or bothered, they can't answer your questions, or they're just rude, you might want to cross them off your list. Why? – Because there's a good chance that they won't give your project the level of attention that it demands and deserves.
Looking for a Reputable Plainview, NY Hardwood Flooring Contractor?
When you're searching for a contractor that specializes in hardwood floor installation in Nassau County, make sure Bob McGowan Wood Flooring is on your list of companies to contact. With more than 33 years of experience, a proven record of success, and offering the highest quality products at the most affordable prices, you can count on us to meet your needs and exceed your expectations. Wood floors are a big investment and you shouldn't settle for a contractor who will offer anything less than exceptional results. When you choose Bob McGowan Wood Flooring, you can have total confidence knowing that you'll receive beautiful, long-lasting wood floors that will last for years to come.