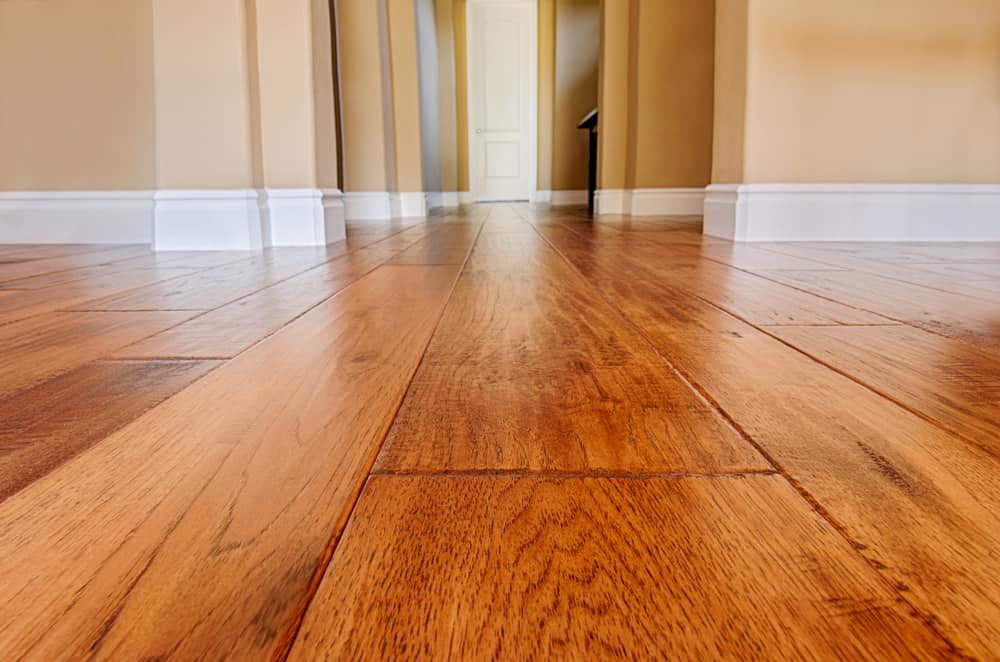 Hardwood Floor Refinishing
Long Island
631-673-1050
Contact Us Today
Hardwood Floor Refinishing in Ridge, NY 11961
How To Get Ready For Your Hardwood Floor Refinishing Project In Ridge, NY?
A new flooring project can be stressful, but the process can go smoothly with proper preparation and planning. The hardwood floor refinishing process in Ridge, NY, may involve numerous activities that must be handled properly.
Why should you prepare your home before the hardwood floor refinishing task in NY? Numerous waste is produced during the installation of a new floor. So, you should keep your pets and valuables away from dust and debris.
In this article, you will learn how to prepare your home for hardwood floor refinishing in Suffolk County by following the simple steps listed below.
1) Focus On Ensuring Your Pet's Safety
Pets are an essential part of several families and are no exception regarding family safety. Your pets may occasionally escape your home if the floor installers in NY leave the gates and doors open.
Therefore, the pets should be kept in an enclosure where they cannot escape or enter the room where the wood floor refinishing service takes place. Furthermore, dust from work on the old flooring and sub-floor may harm your pets. So, it is critical to confine your pets in a secure location before the hardwood floor refinishing activities begin.
2) Detach Any Delicate Or Important Items
Removing fragile items from the room where new flooring will be installed is critical. You should also consider who will remove the appliances, furniture, and subfloor during the operation.
Before beginning the project, ensure all-electric systems, water faucets, and gas appliances are turned OFF. Remove any wall hangings, drapes, or pictures to protect them from dust.
You should also ensure that the inside temperature is suitable for the wood floor refinishing service technician in Ridge, NY.
3) Keep Your Room Free From Furniture
Remove as much furniture as possible from the room that will receive the new hard oak floors. The hard oak floor installer in Suffolk County can work diligently if there is nothing in the room. If you can do it yourself, that's fantastic!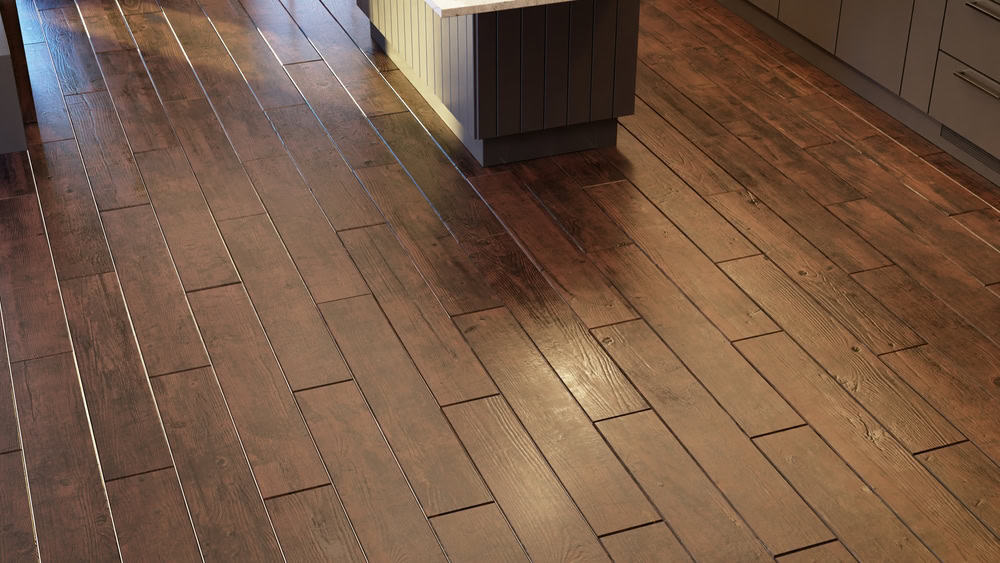 If you've recently purchased a new home and want to install new flooring, try doing it before moving in to save time and trouble. You should also cover your furniture to protect it from dust and dirt that may settle on its surfaces if it is not covered.
However, most of the flooring companies near me in Ridge, NY, will often do it for you, but it will usually come with a service charge.
4) Systematically Organize The Room
The layout and the interior of your room should be neat and easy to navigate. You should keep the pathways clean and clutter-free. Pets, kids, toys, and any intricate valuables that may make the installer's job harder should be kept out of the way.
5) Close All Other Rooms
The process of installing new flooring can sometimes be messy. Hardwood floor refinishing is a total mess that may result in more sawdust spilling into the next room through the door. Hence, other areas should be closed to protect them from sand and other materials. Masking tape can also be used to mask the doors.
Hardwood floor refinishing transforms a comfortable room into a usable space. You should make proper preparations to ensure the safety of your children and pets. Sometimes, you should request permission to leave work to supervise the installation process and ask questions as needed.
6) Make Space For Contractors To Work & Waste Disposal
It is preferable to set up a work area for your flooring company near me in Ridge, NY, so that they can start preparing their flooring materials, such as clipping wood and resizing flooring materials. The region, however, should not be too far away from the door.
On the other hand, the wood floor restoration professionals in NY will require a location to dispose of waste materials from the flooring installation room.
Also, ensure that your trash cans are large enough to hold the waste generated by your flooring installation operations. It would also be preferable if you could reach your garbage removal company and notify them of the activity before the project.
Professional Hardwood Floor Refinishing In Ridge, NY
The team at Bob McGowan Wood Flooring in NY specializes in hardwood, laminate, and vinyl plank flooring! We are skilled in many flooring options and will work with you to achieve the desired outcome.
At Bob McGowan Wood Flooring, our wood floor restoration professionals in Ridge, NY can install and repair your floors, from vinyl to hardwood. For long-lasting results, we employ cutting-edge techniques and equipment.
Our certified contractors in Suffolk County clean up dust and mess in home interior once they complete their sanding or refurbishing job.
At Bob McGowan Wood Flooring, our hard oak floor professionals in Ridge, NY, are here to provide you with high-quality craftsmanship that will leave you completely satisfied. Call us on 631-673-1050 to avail of our services.
---
Some information about Ridge, NY
Ridge is a hamlet and census-designated place (CDP) in the town of Brookhaven in Suffolk County, New York, United States. The population was 13,336 at the 2010 census.
In 1693, William "Tangier" Smith, who owned a homestead in Setauket, was allowed to purchase a large tract of land on the South Shore of Long Island in recognition of his being mayor of Tangier in Africa. The land, called St. George's Manor, stretched from the Carmans River (then called the Connecticut River) in the west to the edge of of Southampton in the east with a northern border around present-day New York State Route 25, as much as 81,000 acres (330 km2) of land. He made his manor seat on the South Shore in present-day Mastic, and the northern part, now the south side of Ridge, was called "The Swamp" or "Longswamp". A house wasn't built at Longswamp until after the American Revolution. In 1817, William Sydney Smith inhabited the house and changed the name to Longwood.
In 1955, what then remained of William Smith's original manor was primarily located in Ridge and was surrounded by the world growing up around it, in the form of the Brookhaven National Laboratory and the surrounding areas becoming increasingly populated. Longwood's 750 acres (300 ha) fell into the hands of Elbert Clayton Smith, who immediately moved his family from California to live there. He seems to have been very generous to his new community; his donations included 51 acres (21 ha) to the school board for the construction of Longwood High School and 6 acres (2.4 ha) to Middle Island Presbyterian Church. In 1967, Elbert Smith died, and the Longwood Estate was carved into housing developments and nearly destroyed until enough noise was made about preservation to have the house and 35 acres (14 ha) of land given to the Town of Brookhaven in 1974. The Smith Estate was added to the National Register of Historic Places in 1981.
In 1738, northern Ridge was settled by widower Samuel Randall of North Stonington, Connecticut; his only son Stephen Randall and his descendants farmed a 4,000-acre (1,600 ha) plot of ground that Samuel had always referred to as "the Ridge" based on the geographical terrain. First called "Randallville", Ridge was the name selected by its residents for postal delivery and remains the name for this hamlet to this day. The Randall burial plot near the William Floyd Parkway includes the grave of Lt. Stephen Randall (1736–1818), patriot of the American Revolution and a Suffolk County Militia veteran of the Battle of Long Island, August 27, 1776, as part of a company of Suffolk County Minutemen commanded by Captain Daniel Mulford. Graves of Randall's wife Elizabeth Swezey (1747–1834) and several descendants are also within the plot.
Useful links for Ridge, NY
Directions from Ridge, NY to Bob McGowan Wood Flooring
---
Here are some flooring-related links: